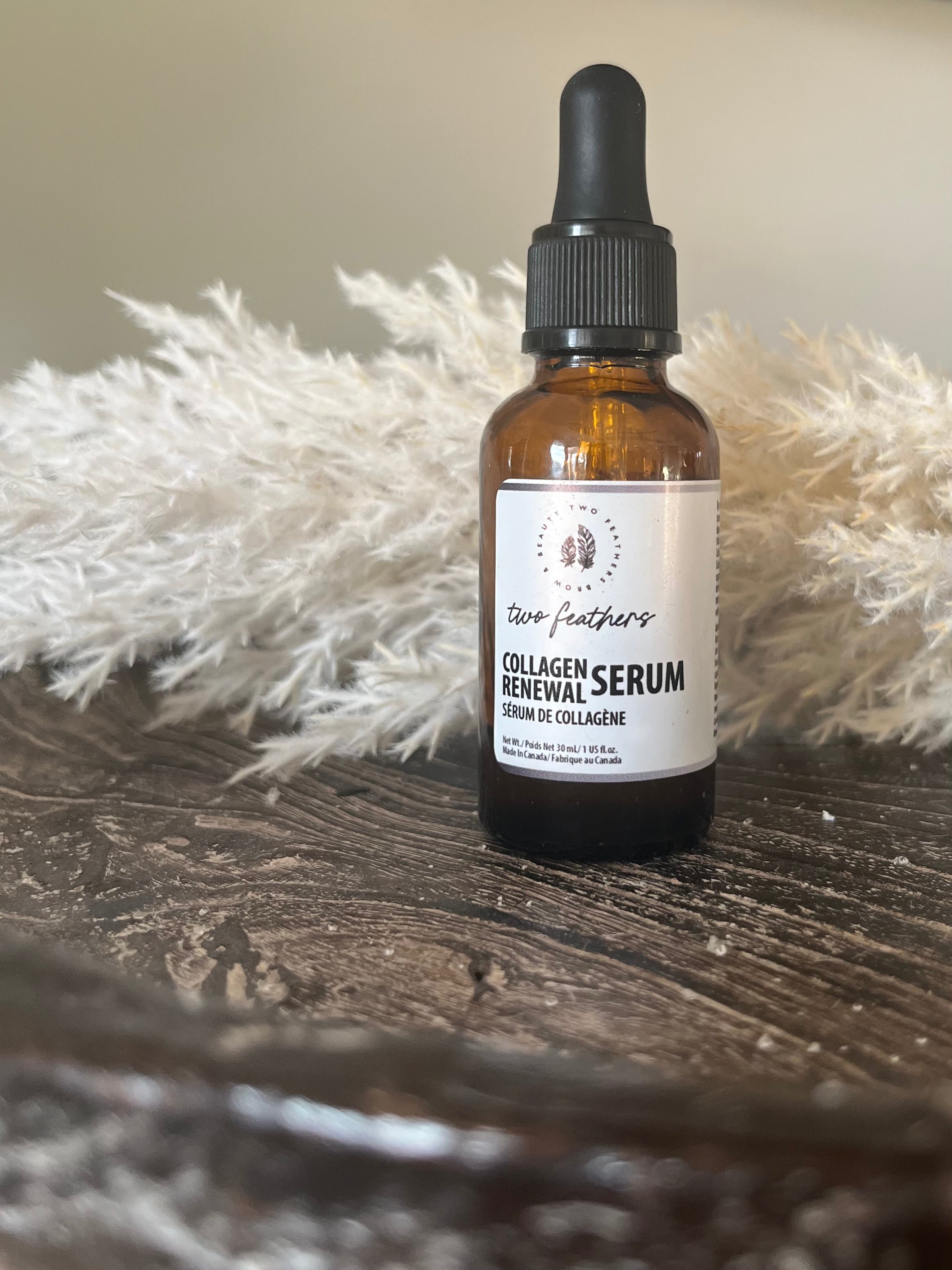 Collagen Renewal Serum ✨ Botox in a Bottle
 Our Collagen Renewal serum will enhance skin texture, tone and diminish the appearance of wrinkles, while providing you with a healthy, rejuvenated look. Think botox in a bottle.  

A combination of powerful ingredients including Matrixyl 3000 and Coenzyme Q10 will work to promote collagen and elastin while repairing the skin. Stronger then vitamin C and works faster then retinol without the irritating side-effects. 
Product Highlights Paraben-free Vegan, Gluten-free Fragrance-free, Dyes-free No Phthalates
Application Apply 2-3 drops to fingertips and smooth onto cleansed skin morning and night. Apply alone or after water-based products (hyaluronic), before oils or heavier creams. Alternatively, mix with other treatment to enhance their capacity significantly. For external use only.
Recommended to use prior to Hydrate Cream, after Hydrate Serum. 
Ingredients Water/ Aqua/ Eau, Glycerin, Xanthan Gum, Butylene Glycol, Carbomer, Polysorbate 20, Palmitoyl Tripeptide-1, Palmitoyl Tetrapeptide-7, Propylene Glycol, Lecithin, Carnitine, Ubiquinone, Sodium Hyaluronate, Aloe Barbadensis Leaf Juice, Dehydroacetic Acid, Benzyl Alcohol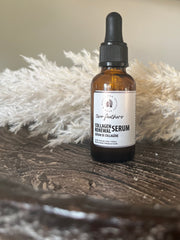 Collagen Renewal Serum ✨ Botox in a Bottle